CH. Zarya's Akar Flash On Her, FDJ, CDX
Née le 12 mai 2004
Mesure officielle du C.C.C. 23 pouces

Hanches: (O.F.A.) Excellent
Yeux: Normal (décembre 2010)
Von Willebrand: Normal
(Trouble dans la coagulation sanguine)
Thyroïde: Normal
TgAAc : Négatif
(auto-immunisation de la thyroglobuline)

Curriculum Vitae...

-"Best puppy" à plusieurs reprises
-Plusieurs placements de groupe étant "puppy" et adulte
-Réserve "Winners Bitch" spécialité Canadienne de vizslas en 2006
-"Field dog junior" en 2007 (3/3 essais)
- 2 "legs" pour son titre de "CD" Américain (2/2 essais)
-Flash a obtenu son titre de " Companion Dog" ou " CD" le 4 mai 2007
-Elle obtient son titre "Companion Dog By Excellence" ou "CDX" en

octobre 08
-Elle gagne "Winner's bitch" à la spécialité de Vizslas au New Jersey le 9 février 2008.
Donc, une majeure à sa première compétition Américaine
En juillet 2011, elle débute les compétitions de rallyo. Elle obtient ses 2

premiers leg en rallyo novice.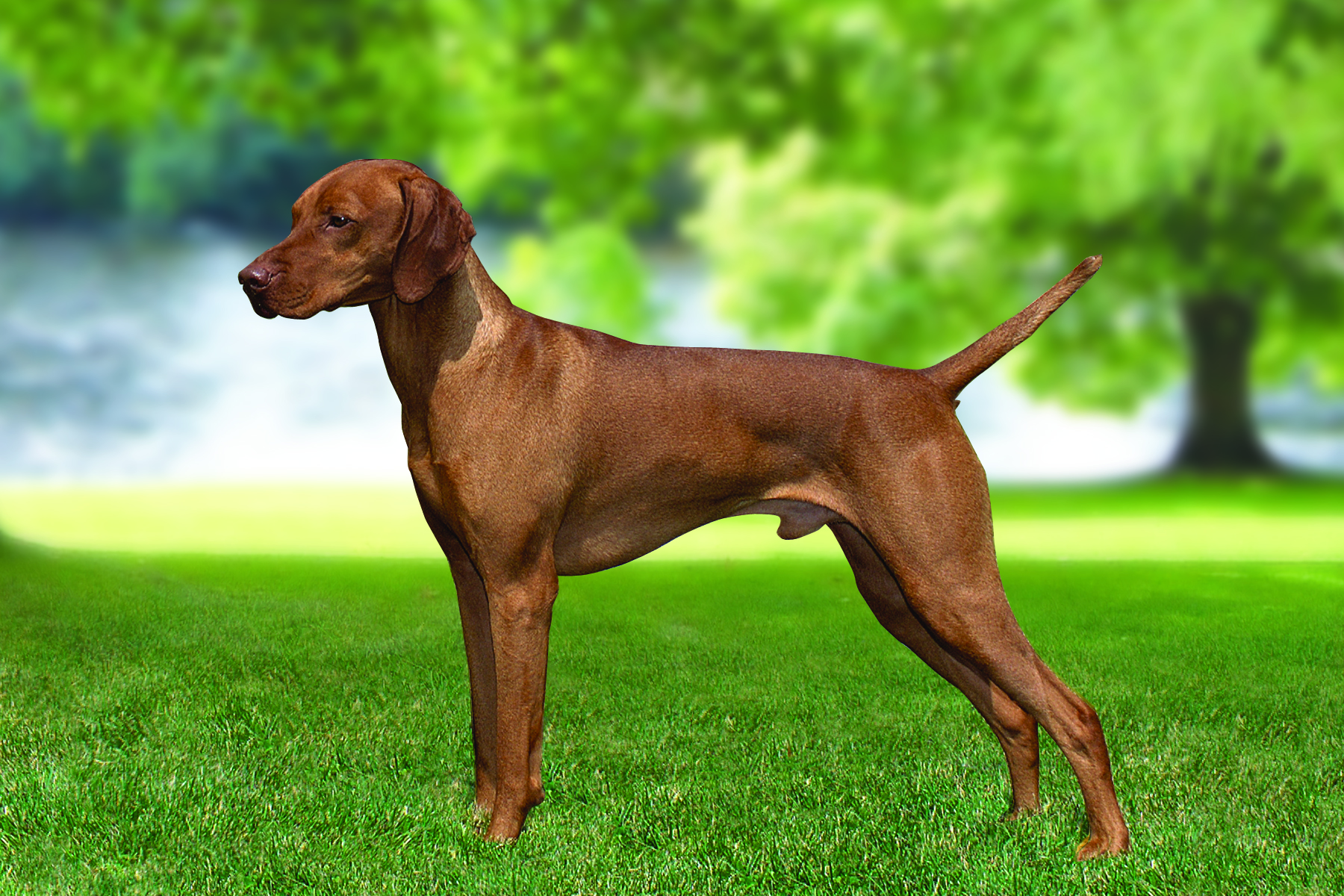 Flash produit "Csoda"

"Top Canadian vizsla" en 2009
MBISS Ch. Akar's Marvelous Csoda

En 2007, Flash et Ch. Sienna Pointe Kodiak Bear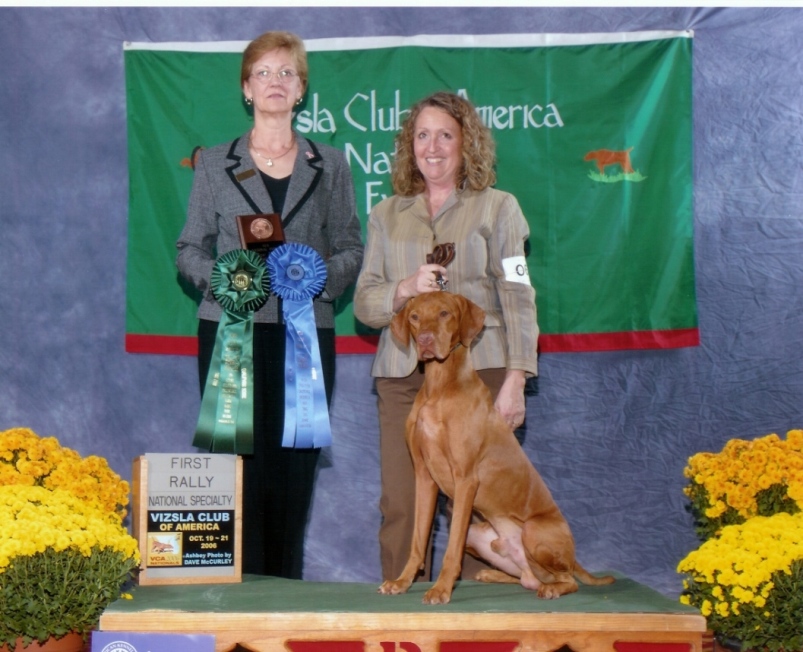 Ch. Sienna Pointe Kodiak Bear
Produisent, dont:
MBISS Ch. Akar Marvelous Csoda (Top Canadian vizsla in 2009)
En 2009, Flash et Malek,
MBIS & MBISS Am/Can GCH Akar Malek By Faithful Miro BVC, FD, CDX (akar vizsla)
produisent 10 chiots, dont:
CH. Akar's Faithful Cesar's Dreams RX, CD
CH. Akar Jaka With Faithful Miro
CH. Akar Sweet Jane Of Mine PCD
Akar Jasper Mitternatch CD

En 2010, Flash et Kave
Ch. Sunnyside's Coffee At Dawn NA, CGC (www.siennapointevizslas.com)
Produisent 9 chiots, dont:
3 chiots ont débuté leur ascension vers leur championnat Canadien et s'améliorent de plus en plus au fil de leur maturité...
-Akar Unleashed Angel Micah a presque terminé on championnat
Américain et se dirige vers son titre de GCH Américain. Il a déjà 14 points d'accumulé sur 25.
-Akar Barsony Nothin Impossible
-Akar Take A Chance On Charlie
Aussi à surveiller en obéissance:
-Akar Little Deuce Coupe qui débutera sous peu en obéissance et démontre
énormément d'aptitudes

En 2011, un repeat breeding avec Kave
Ils produisent, 6 chiots, dont:
Akar Blue Flash On Diego
********************************

Flash est la chienne qui a réussi à "panser" la perte de ma première vizsla, Molly. Elle donne tout ce qu'elle peut dans tout ce qu'elle fait. Elle performe particulièrement en chasse et en conformation.

Elle trouve le moyen de faire rire tout le monde par ses comportements inusités et loufoques! Elle sait très bien comment attirer votre attention !!
Flash n'aime pas les jeux trop violents entre chiens. Avec douceur et efficacité, elle les sépare.
Son plus grand bonheur demeure lorsque je l'amène à la chasse... on ressent bien son plaisir!
Elle se trouve toujours une p'tite place collée tout près de moi...
Elle reflète la sagesse, la douceur, le calme et l'affection qu'un chien peut offrir...quoi demander de mieux?
Flash et sa fille Charlie